Life's Too Short to Read Bad Books – #WorthReading
Image by ClarissaBell from Pixabay
James Joyce once said "Life is too short to read a bad book." We heartily agree. Not only is life too short for a bad book, but so is summer! The summer time is a very short three months. You want to make the most it, experience new things, sleep in on Saturdays, conquer class. Perhaps you think you don't have the time to read. Well, the blog will be spotlighting books over the summer that are worth the time to read, or #worthreading (if you are into hashtags).
Check out these stellar selections.
For the person who wants a true story: Lost City of the Monkey God by Douglas Preston
What is it: a record of an archaeological expedition in Honduras
Why you should read it: This fascinating read follows a story that seems too incredible to be real. If Indiana Jones were a real person, he would be in the Honduran jungle looking for this archaeological treasure. Not only is the story itself exciting, but the book gives valuable background on the little known history of this particular treasure hunt along with the complicated legacy of its treasure hunters.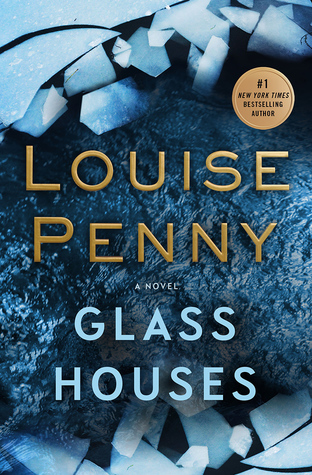 For the mystery-lover: Glass Houses by Louise Penny
What is it: a thriller mystery in the Armand Gamache series
Why you should read it: This mystery sends out a thousand strands of misdirection in its plot all the while completely absorbing the reader in an eerie murder in Inspector Gamache's peaceful getaway town of Three Pines. The meaty plot is bolstered by great characters and weighty questions about ethics and morality. Plus, I'm a fan of any mystery where I can't guess the ending.
For the casual reader: Norse Mythology by Neil Gaiman
What is it: Gaiman's adaptation of the best-known Scandinavian myths
Why you should read it: Gaiman is a master of making the written word feel like an old-fashioned story you might hear sitting by the fire on a cold evening. He chooses stories that fit loosely into an overarching narrative, but none are too long and all are entertaining. This collection has a little of everything: humor, adventure, romance, and tragedy.