Ah, summer. That great time of outdoor exploration and sunny days. It's time to go out and learn how to forage wild plants. Or spend the day at the beach enjoying the sun and waves, maybe with the latest Elin Hilderbrand novel or Dan Brown thriller.
Oh wait.
It's Richmond. And there's rain in the forecast.
Never fear. Even with rain, the library staff has books to keep you entertained indoors. Coming soon–sunny days!
Molli recommends: The Road to Little Dribbling by Bill Bryson
Midlothian DA632 .B79 2015
"In 1995, Iowa native Bill Bryson took a motoring trip around Britain to explore that green and pleasant land. The uproarious book that resulted, Notes from a Small Island, is one of the most acute portrayals of the United Kingdom ever written. Two decades later, Bryson—now a British citizen—set out again to rediscover his adopted country. In these pages, he follows a straight line through the island—from Bognor Regis to Cape Wrath—and shows us every pub, stone village, and human foible along the way.
Whether he is dodging cow attacks in Torcross, getting lost in the H&M on Kensington High Street, or—more seriously—contemplating the future of the nation's natural wonders in the face of aggressive development, Bryson guides us through the old and the new with vivid detail and laugh-out-loud humor. Irreverent, endearing, and always hilarious, The Road to Little Dribbling is filled with Bill Bryson's deep knowledge and love of his chosen home."–from amazon.com
Bobby recommends: The Alchemist: a Graphic Novel with text by Paulo Coehlo and illustrations by Daniel Sampere
Midlothian Graphic Novels PN6726 .R828 A65 2010
"Paulo Coelho's masterpiece tells the magical story of Santiago, an Andalusian shepherd boy who yearns to travel in search of a worldly treasure as extravagant as any ever found.
The story of the treasures Santiago finds along the way teaches us, as only a few stories can, about the essential wisdom of listening to our hearts, learning to read the omens strewn along life's path, and, above all, following our dreams.
Acclaimed illustrator Daniel Sampere brings Paulo Coelho's classic to new life in this gorgeously illustrated graphic novel adaptation."–from goodreads.com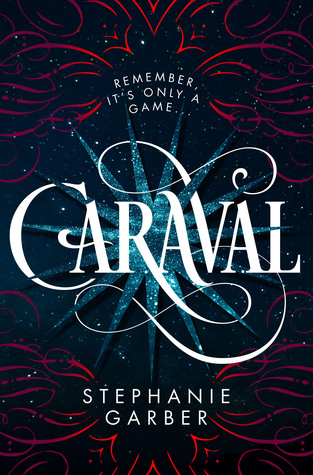 Devin recommends: Caraval by Stephanie Garber
Midlothian Science Fiction/Fantasy
"Scarlett Dragna has never left the tiny island where she and her sister, Tella, live with their powerful, and cruel, father. Now Scarlett's father has arranged a marriage for her, and Scarlett thinks her dreams of seeing Caraval—the faraway, once-a-year performance where the audience participates in the show—are over.
But this year, Scarlett's long-dreamt-of invitation finally arrives. With the help of a mysterious sailor, Tella whisks Scarlett away to the show. Only, as soon as they arrive, Tella is kidnapped by Caraval's mastermind organizer, Legend. It turns out that this season's Caraval revolves around Tella, and whoever finds her first is the winner.
Scarlett has been told that everything that happens during Caraval is only an elaborate performance. Nevertheless she becomes enmeshed in a game of love, heartbreak, and magic. And whether Caraval is real or not, Scarlett must find Tella before the five nights of the game are over or a dangerous domino effect of consequences will be set off, and her beloved sister will disappear forever."–from goodreads.com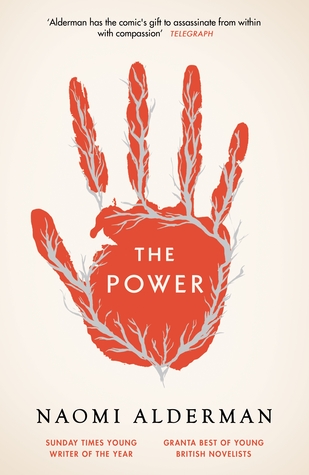 Lauren recommends: The Power by Naomi Alderman
Chester Popular Reading
"In The Power the world is a recognisable place: there's a rich Nigerian kid who lounges around the family pool; a foster girl whose religious parents hide their true nature; a local American politician; a tough London girl from a tricky family. But something vital has changed, causing their lives to converge with devastating effect. Teenage girls now have immense physical power – they can cause agonising pain and even death. And, with this small twist of nature, the world changes utterly.
This extraordinary novel by Naomi Alderman, a Sunday Times Young Writer of the Year and Granta Best of British writer, is not only a gripping story of how the world would change if power was in the hands of women but also exposes, with breath-taking daring, our contemporary world."–from goodreads.com